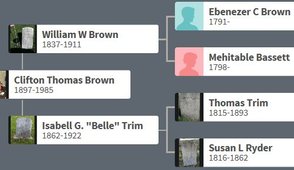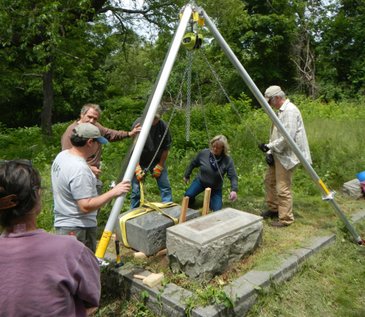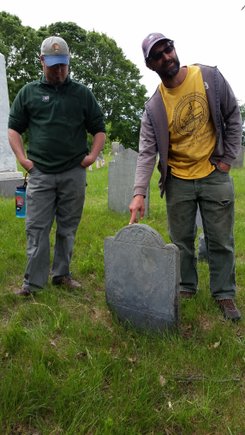 STU AND SUE IN GLOUCESTER, MASS.
Maine Gravesite Maintenance arose out of a genealogy quest to find information about family members. Upon visiting many rural cemeteries in Maine we realized that many stones and plots were in disrepair. We searched for days to find someone to help us care for some of our family stones. What we found was businesses were pressure washing and using caustic chemicals and bleach to clean headstones and monuments. We didn't want to do that. We also learned that to get any repairs or leveling done on our family stones we would have to go on a long waiting list. We called several monument companies, who were too busy making headstones and monuments. Hiring out for repairs and leveling was not something they had time for. And to be honest with you we now know why, it takes a lot of time and effort to do any maintenance on gravestones.
We had to take matters into our own hands. We wanted to do it right and certainly did not want to cause any harm to the stones.
We went about researching how to care for them properly, and came across Jonathan Appell, One of the most renowned experts in stone conservation and restoration. In 2016 we trained with him in Wethersfield, CT, in an ancient cemetery. We gained a wealth of knowledge and have put Jon's teachings to use, in our business helping local cemeteries.
Then in 2017 we received training in Goucester MA with Jason Church and Moss Rudley, who work for National Park Service and National Center for Preservation Training and Technology (a division of National Park Service.) Jonathan Appell was also part of our training there. This further training gave us a better understanding of some of the techniques we had learned the year before.
PEOPLE ASK US ALL THE TIME...HOW IN THE WORLD DID YOU GET INTO THIS BUSINESS